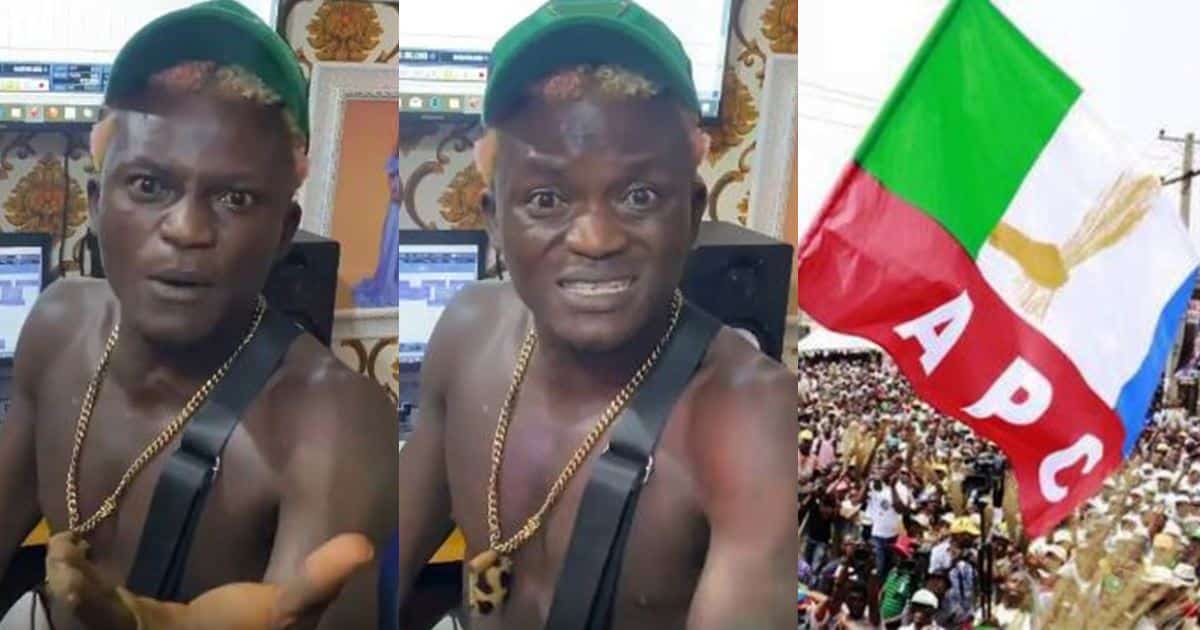 Controversial singer, Habeeb Okikiola, better known as Portable Omolalomi has made a U-turn concerning his agreement with the All Progressive Congress, APC.
Taking to his Instagram page, the singer who once stated that he was paid to campaign for the All Progressive Congress during Osun elections said his life is being threatened.
The Zazu crooner avowed that he never meant to campaign for APC rather he was invited for a show and subsequently found himself in the APC office and had to take the deal hence money was involved.
He also accused the party of breaching their contract by failing to pay him his balance. Portable went on to dissociate himself from the cult group 'One Million Boys' which he earlier claimed to have originated.
Sharing the video, he wrote:
"This has come to an end that I have to voice out… please everyone I wana let you know that I didn't meant to campaign for APC it was a show they told that am going to before I saw myself in APC office and as a man no need to worry I gats to do the job since it involved money . And what I meant by 1million boys is meant 1million followers . People are threatening my life ooo you should all look into this
I GO BY THE NAME PORTABLE OMOLALOMI, I DO MUSIC FOR LIVING
~DRZEH"
Watch the video below: