In a quite interesting turnout of events, a couple of Secondary School students decided to visit a beer parlour to celebrate the end of their WAEC examinations.
In photos serving on social media, the young students, said to be from Christian Secondary School, are seen dressed in their school uniforms gulping alcoholic beverages in a beer parlour in Uyo, the Akwa Ibom state capital.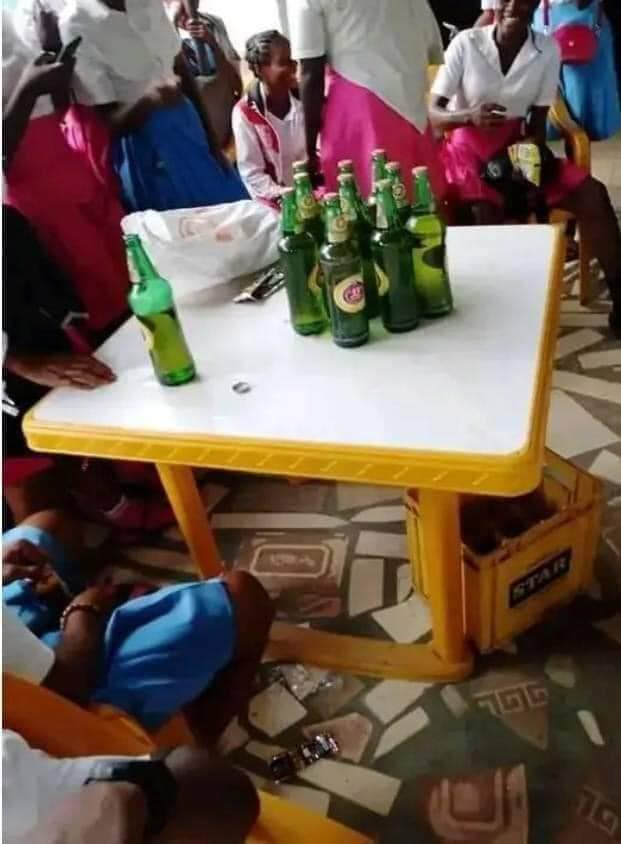 The photos were shared by Uyo Facebook page, Media Boyfriend, on Thursday, June 23 where the students are seen gathered around a table with alcoholic drinks.
Sharing the photos, the page wrote,
Leaders of tomorrow

This Uyo go bloody soon. Ndito ifod don finish school da.

Waec done and dusted.
See more photos as you scroll,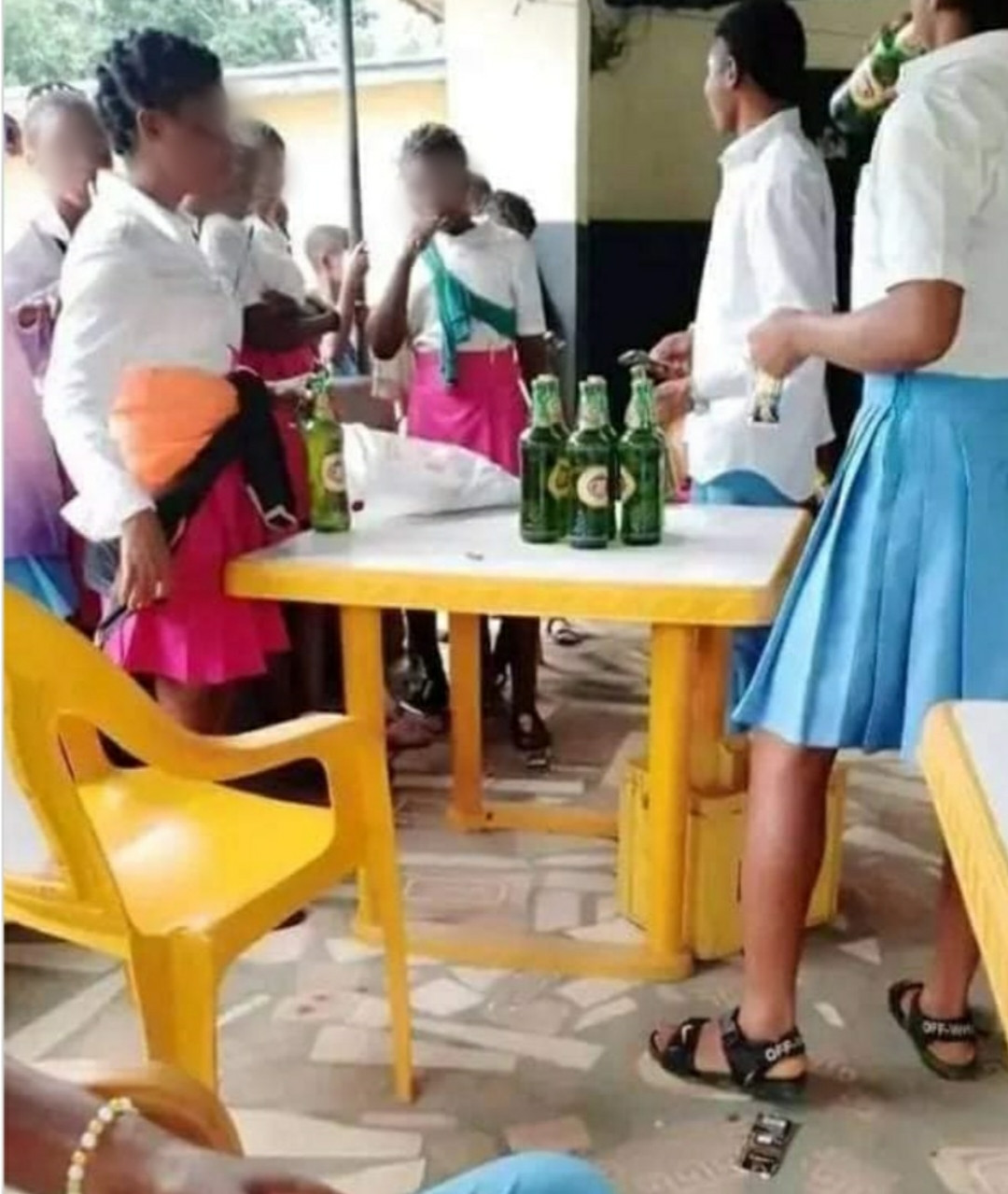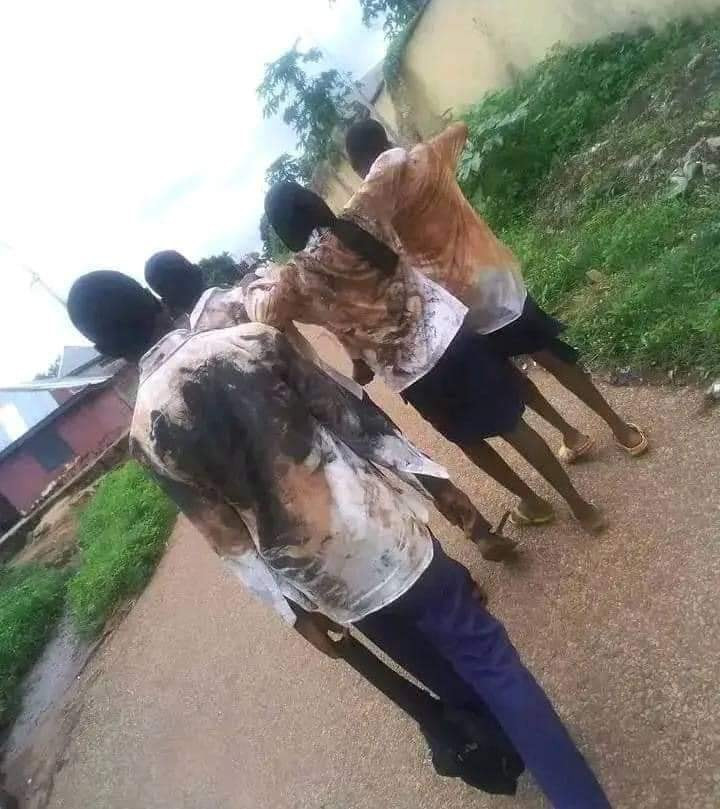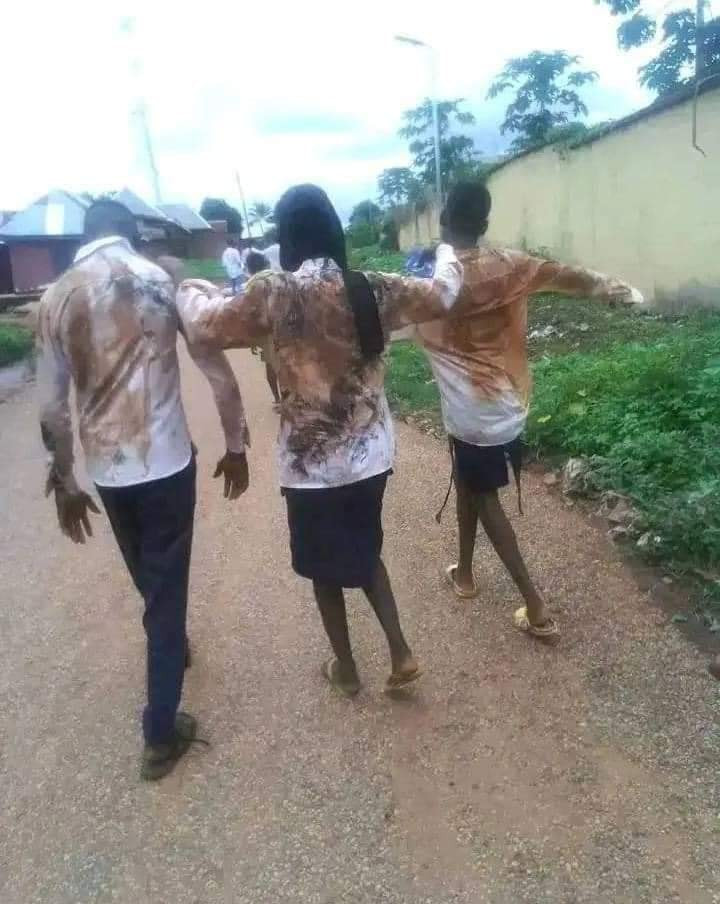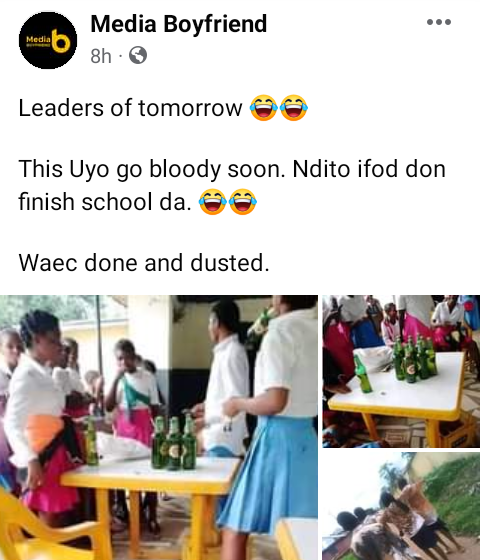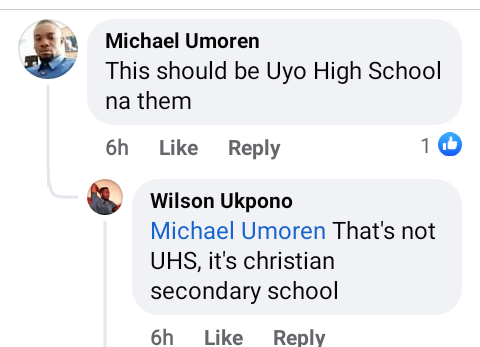 In other news, a hawker took motorists in Lagos by surprise when he tried to sell an iPhone 11 Pro Max for N200k in traffic.
In a video which was shared online, the hawker is seen running after a car wanting to probably negotiate the last price for acquiring the phone from him.
Asides from the iPhone, the hawker also seems to hawk wristwatches but the fact that he tried selling an expensive device in traffic is what shocked the motorist who decided to record the rather rare occurrence.