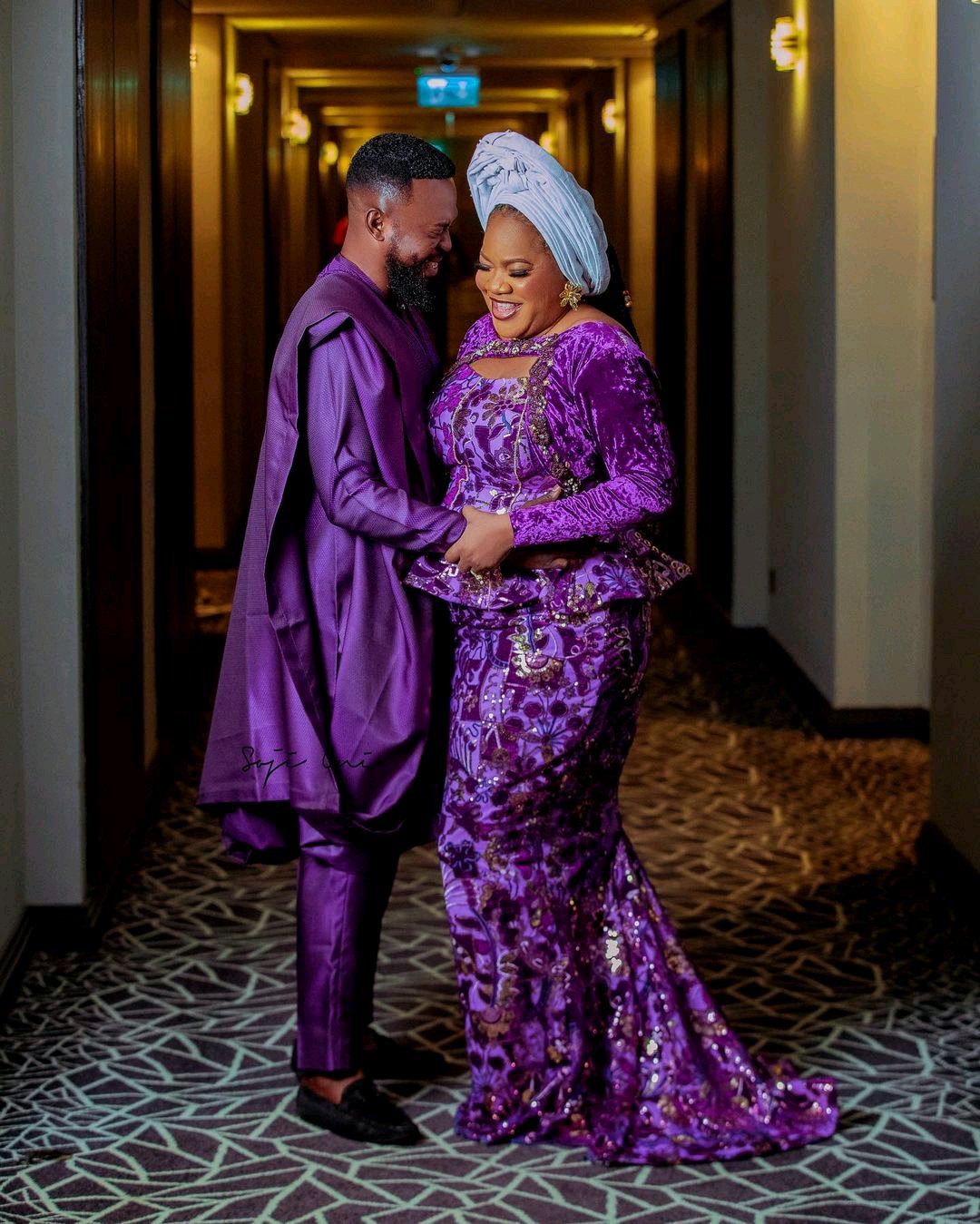 There are unconfirmed speculations that all is not all with Toyin Abraham and Kolawole Ajeyemi's marriage.
This rumours are coming a few hours after Rapper JJC Skillz publicly announced that he has walked out of the once upon a lovely union he shared with Funke Akindele.
According to popular controversial blogger, Gistlover, Toyin Abraham's husband, Kolawole Ajeyemi has been complaining about Toyin's attitude towards him, her refusal to follow him to church and her skipping to sleep at home for couple of days and lots more.
Gistlover report reads: "Dear Toyin, information reaching Vawulence headquarters be say your marriage has been sha*king all along, no be today the info Dey come , guess your husband got tired and confide in a friend , no push am out , he said and I quote '' I have been managing in that Marriage, prior to when Toyin got pregnant , sometimes she doesn't sleep at home for days, she doesn't take up her responsibilities as a wife , she doesn't even follow them to church and all, he told his friend that he has just been managing hoping things get better that some of the post Toyin makes at time calling oloko are apology post stylishly , he said a lot but in as much as we don't want another Loud Breakup just like Funke Akindele, Dear Toyin kindly retrace your step, I am not saying make una no debunk oooo, Na una way , but I said what I said and you both know I am not lying, but it is what it is , the couple goals must keep going but please make it a genuine one, not a patched one . There is still time for amendments tho because Kola said a lot ooo, he was even advising the said friend that no perfect marriage and that they have just been patching theirs too, I pray It doesn't happen If it does happen , just know I warned ahead . I come in peace."