The King of the street Olamide Baddo teases his fans and the street with the music video for the hit track "Wonma Do".
Olamide – "Wonma Do". YBNL boss, OlamideBaddo released his 9th studio album tagged "999" as promised in February. The rapper delivered the new hip-pop/rap project without stress and its gained massive streams and street plays.
Off the '999' EP we brought forth this smashing track that rocked different playlist, it's the track 5, titled "Wonma!". The Cracker Mello produced song is a fast tempo jam with catchy lyrics, street slang and melody. The song has been trending even before the release of the '999' EP. Its fans favourite and the turned latest anthem on the street.
The song talks about how girls can never be stick to and sleep with just one man. Olamide Baddo raps that no matter how hard you try to please, treat or protect a lady another man will be get down / sleep with her. (If you like gift her the whole world, place charm on her and be over protective… If a guy on street wants to sleep with her, he will surely have a taste of the juice).
Quotable Lyrics
O le te obinrin lo'run
O le te obinrin lo'run
To ba te obinrin lo'run
O le te ashana lo'run Wonma do
O ba gbe lo location, Wonma do
Fowo shey renovation, Wonma do
Ko fine bi ti Rihanna, Wonma do
K'epon eh dun bi banana, Wonma do
O ba mo jo bi Chris Brown, Wonma do
Fa koko bi Bobby Brown, Wonma do
Wa light eh biti lantern, Wonma do
Wa light e biti lantern, Wonma do
O ba fi ake kori, Wonma do
Oshey nkan osu o fun lori, Wonma do
To ba wu eh ko lo magun, Wonma do
Wa fun doggy ah lagun, Wonma do …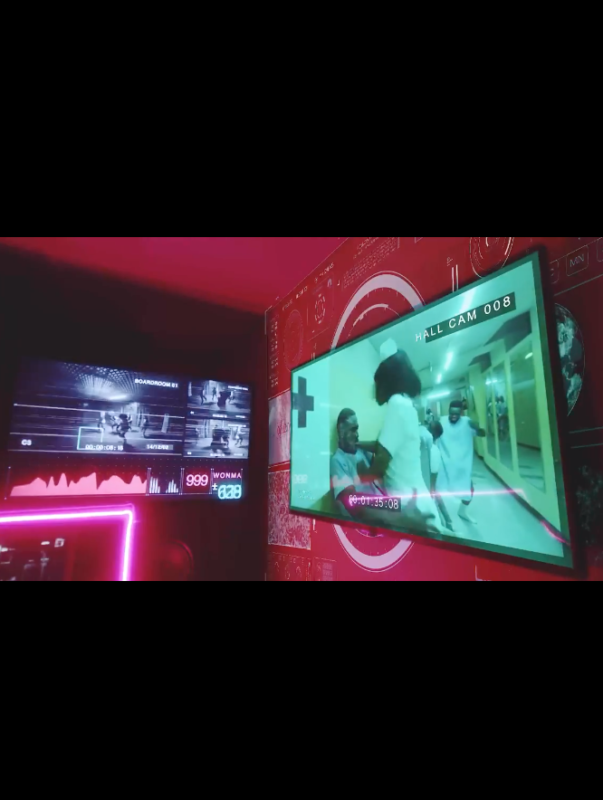 While we waiting for Olamide's forthcoming album and a new single, the King of the street took to his social media account to shares the music video for the banger "Wonma" via his Instagram account. The music video is an explicit one shot by Clarence Peters. If this video was released for TV-plays it sure would be banned by NBC that why King Baddo shared the visuals via his IG… Watch and Enjoy below